Gastronorm Lid 1/2 GN - with Recess - Polycarbonate
These sturdy transparent polycarbonate lids are available as a standard lid or as a lid with a spoon recess. Polycarbonate GN lids are virtually unbreakable and remain cool to the touch. Because the lids are transparent, the contents are immediately visible. The lightweight polycarbonate lids are stackable and dishwasher safe.
Advantages of the Gastronorm lids polycarbonate
Suitable for ovens, refrigerators, bain-maries and chafing dishes
Easy to clean due to the smooth finish
GN lids are stackable and therefore take up little space
The transparent lids are completely odor and taste free
Withstands temperatures from -40 °C to 100 °C
This product is dishwasher safe and dries quickly
Product specifications
Gastronorm size: 1/2 GN
Dimensions GN Lid: W325 x D265 mm
With handy cut-out for serving spoons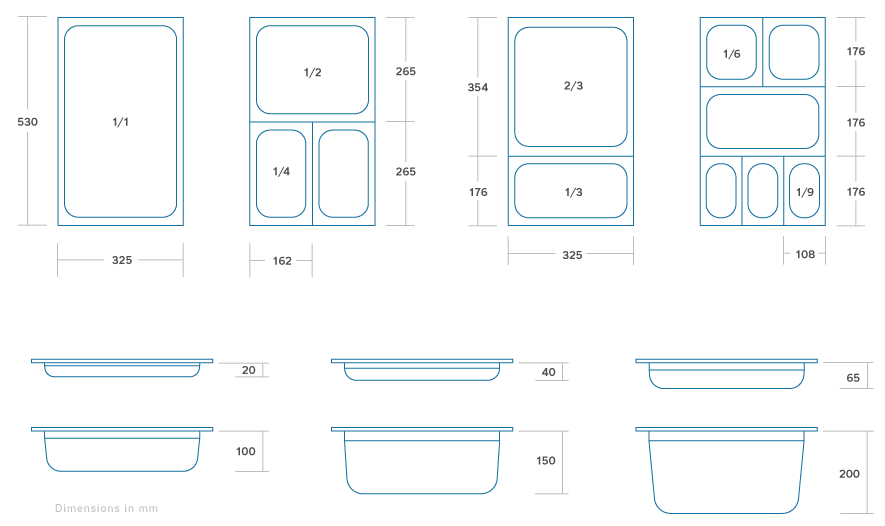 Shopping for commercial kitchen appliances ? View our gastronorm containers online shop. Great prices, quality and service.