Stainless Steel Gastronorm Lid 1/2GN | Airtight Seal
Top quality GN lid for the lowest price. From 1/1 GN to 1/9 GN, also 2/3 GN. Perforated, with recess or cover rubber. Stackable and dishwasher safe.
Suitable for ovens, fridges, bain-maries and chafing dishes
Easy to clean due to the smooth finish
Folded edges and rounded corners for extra strength
Easy and safe to use due to finished corners and edges
Complies with European food safety requirements
High quality stainless steel 0.6 mm, suitable for professional use
Gastronorm size engraved on the product
Can withstand temperatures from -40 ° C to 300 ° C
This product is dishwasher safe
Gastronorm size: 1/2 GN
Dimensions: 325 x 265 mm
With silicone edge for sealing off air and moisture
The airtight seal ensures that food stays fresh longer
The seal is also watertight, so no leaks during transport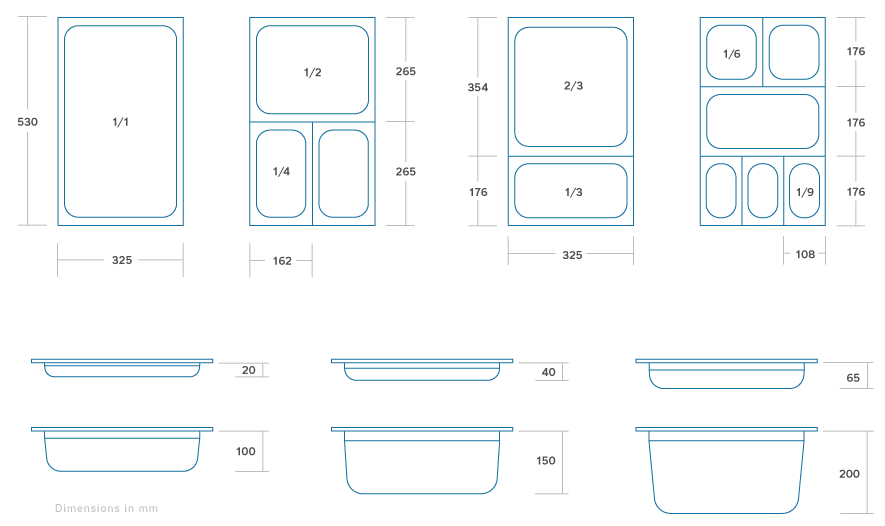 Shopping for commercial kitchen appliances ? View our gn containers online shop. Great prices, quality and service.